Choose Version :-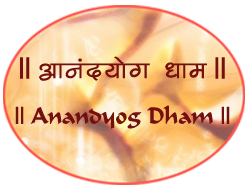 If you can not see intro above, you need to download flash player.
Please click here to download player
Best viewed in IE4 and later at 1024x768 resolution
*******************

** 22nd Vardhapan din of Anandyog Dham **
You are cordially requested to celebrate
22nd Vardhapan din of Anandyogdham **
on Saturday 09th July 2022 at Anandyog Dham


Due to current pandamic situation we need to follow guidelines given by Govt. to attend the Utsav.

Click here for Programme Details
Click here for Invitation


*******************
** COVID 19 **

To get mental strength to fight against the worldwide epidemic,
chant 'Aghor Sankatnashan Stotra & Shree Dattastava Stotra' written by P.P. Shree Vasudevanand Saraswati Tembe Swami Maharaj - 11 times each stotra. It will give best result if done collectively by every family.


To Download "Ghoratkashta Stotra" click here
To Download "mJaap" for Android Phone click here